Don't live in fear of intruders breaking into your home. Lights Torch lets you rest easy at night knowing your family is safe.
Simply attach Lights Torch to the side of your home in a few minutes. Its so easy-to-use, solar powered and doesn't need any wiring or complicated installation.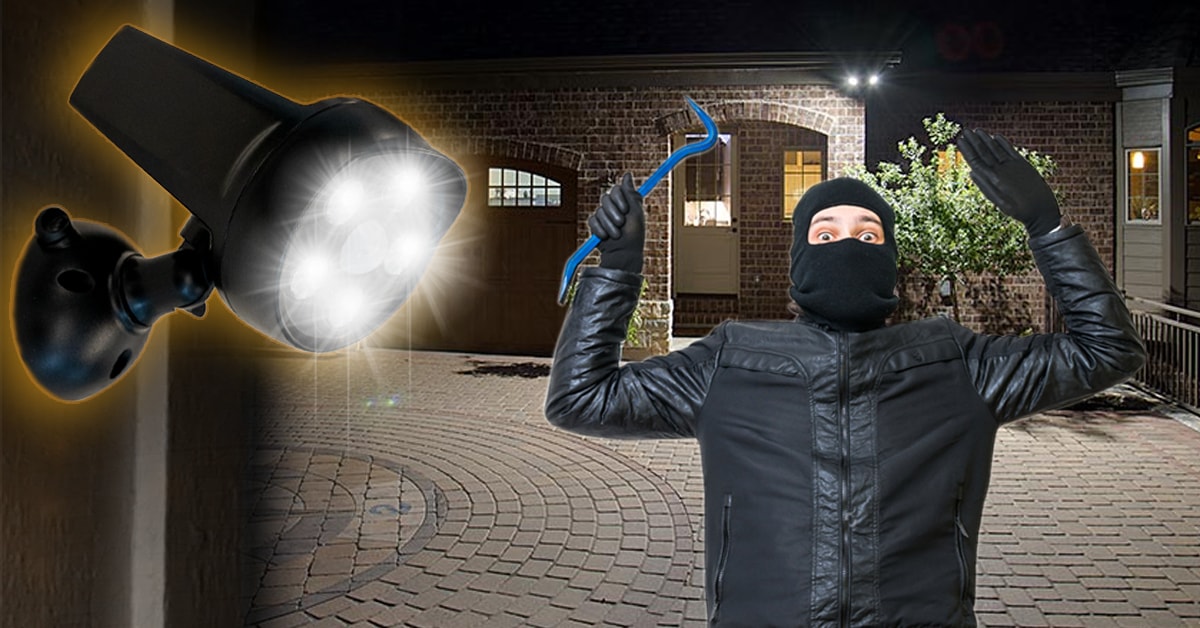 Stop Leaving Your Families Safety at Risk
Once attached to your home, Guardian Torch immediately activates the advanced night vision to detect any movement. Once an invader enters the military grade sensors 120° detection zone the area will be blasted with light.
🔦 WATERPROOF, WIRELESS & EASY TO MOUNT! Screw the Guardian Tech Spot Light to your home and it will immediately start scanning for motion. No other power source necessary.
🔦 YOUR SAFETY IS OUR #1 CONCERN! Keep your family protected by scaring off thieves & criminals with Ultra Bright LED Lights.
🔦 AFFORDABLE & CONVENIENT! Don't Spend Thousands on a home security system. Protect your home for just a couple of dollars!

🔦 SOLAR MOTION SENSOR FLOOD LIGHT - This is the way to go if you're looking to install and forget. No timers No changing batteries. Just peace of mind.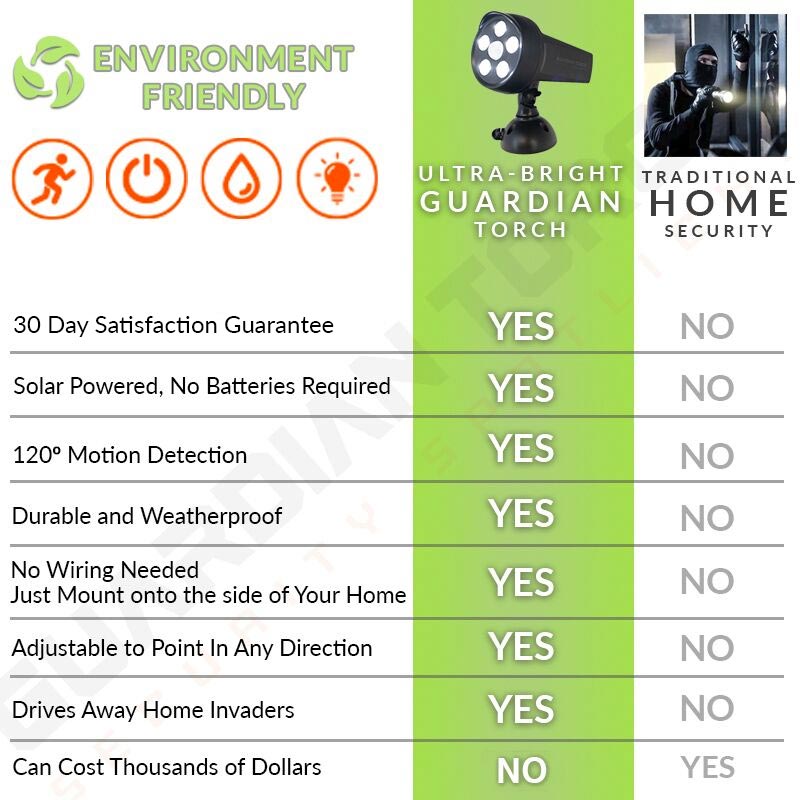 Package list:
1*Solar Power Wall Light
Thousands of satisfied customers are just raving about this breakthrough device that is making their homes safer.
"Had someone try to break into my house last week while I was on vacation, my neighbor said these scared away the thieves!" - Carol A, Georgia    


  "Had a company come out and quote me for a home security system, he said it would be $2,100. My friend told me about these and I saved so much money and my home feels super secure" - Mason A, Los Angeles
"My house has never felt so safe, my husband puts these all around the house in about 15 minutes. " - Wendy M, New York City  


 "My wife wanted the house to feel safer so I got these and put them up on every side of our house. She loves them" - Charles B, San Antonio