A flexible lamp with 3 LED light modes, wireless speaker to play your favourite tunes, and a wireless charger so your smartphone never runs out of juice. Portable & lightweight so you can take it wherever you go!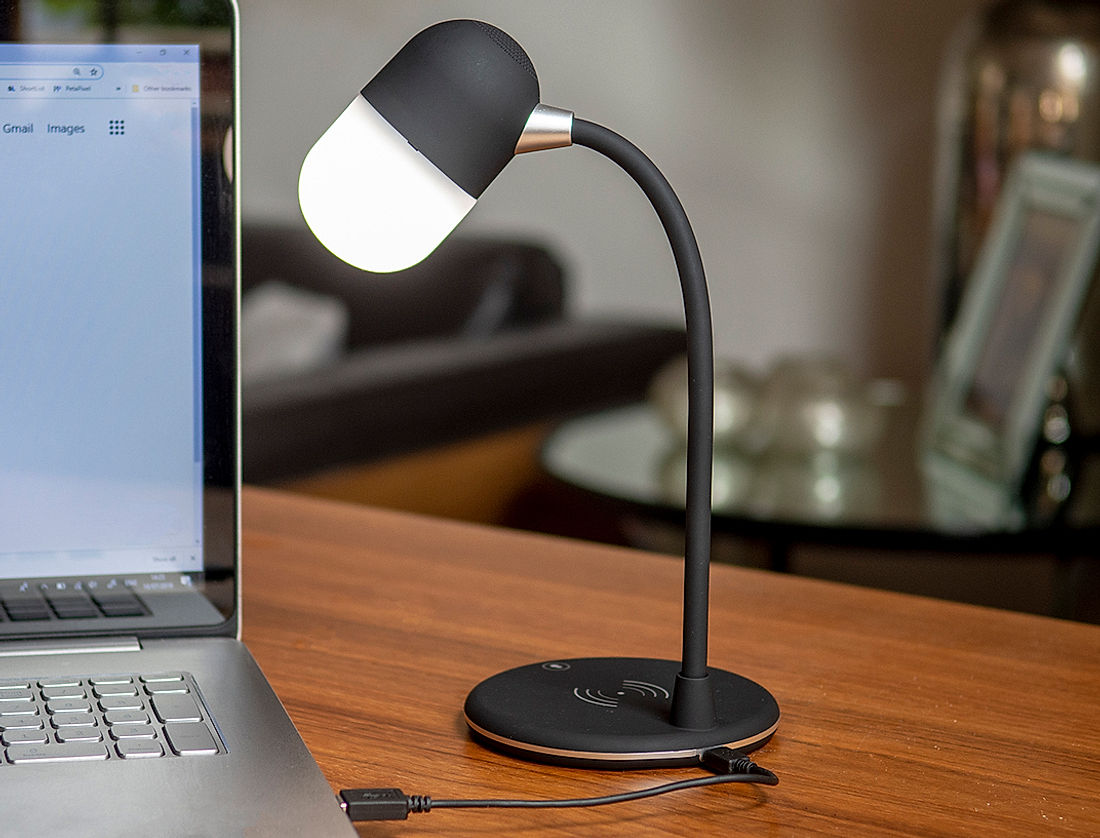 Function:
1. LED lights. short press the touch button (optional) there are three kinds of light color mode by a short, open the cold light leds short mode according to the quadratic mixed color leds mode switch to the warm (cold light light color mixture) short three times according to switch to the warm light leds model b. in the above three kinds of light color mode long touch key, adjust the brightness of LED lights, so the infinite light, can be used as a reading lamp, atmosphere lamp, small night light, etc

2. bluetooth speakers: insert the USB line power supply, bluetooth speakers automatic starting, open the bluetooth devices such as mobile phone tablet computer, etc., and let it in the search for bluetooth state, after a few seconds a bluetooth device will find bluetooth speakers, search for "L4 PowerSound Lamp", click on the select the bluetooth speakers, then device will be prompted to bluetooth pairing is successful, then you can start by speakers to play music in the equipment.If prompted for a password, enter "0000 "and the device and speaker will pair!

3. Radio function: put the mobile phone on the wireless charging panel, aim the mobile phone at the wireless charging area, and then the mobile phone will automatically start wireless charging;Before charging, please make sure your phone has wireless charging function, such as IPHONE8, IPHON E8PLUPLUS or higher.


Package Included:
1xSpeaker
1X USB cable
1 X Instruction manual