Overview
The coolest lamp ever, the most powerful desk lamp. It's made out of tractor headlights and strong magnet design.
Controlled by touch. Keep it pressed to adjust intensity. 100- Speed Dimming
The head of the robot is also able to rotate in any direction and at any angle so you can point it at whatever you need light on.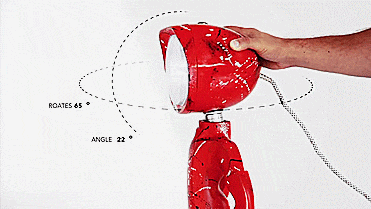 The neck is made from aluminum so that it won't rust and is the only exposed part of the lamp.
Package include:
1* Robot Lamp
1* USB Cable